What's new!
 

(New!) Wonder Woman's Wisdom
Rituals, Initiations, Wisdom Circles and Coaching by Kelly
Two Wisdom Circles coming soon!
Circle 1: Young Women Starting Out
A day long course for women in their 20's transitioning into independent lives.
Circle 2: Becoming Ageless Sages
An 8 week exploration of the challenges and hopes of a woman's 50's and 60's.
For more info or to register, visit Wonder Woman's Wisdom or call 306-529-9790.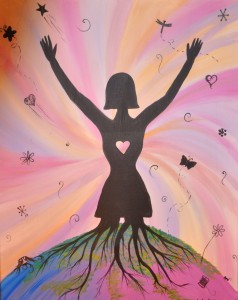 ---
Soul Full Sundays
"Come, come whoever you are." ~ Rumi
Come to a service where everything is sacred and everyone belongs!
Come to an Interspiritual kind of church service which is interactive, creative and engaging;
Where we recognize the wisdom of ancient and evolving teachings and practices;
Where we know that there are many paths and practices leading us to the Source of Life!
Come for music, reflection, conversation, creative activities and connection with others!
Come Seekers and Wanderers All. Now is the Time! This is the Place!
Upcoming 2017 Dates
February 12; March 19; April  9; May  7, 2017
Rev.Kelly, Cheerleader of the Heart
How to find us!
Lower Level
Regina SK  S4S 0J9
Phone: (306) 529-9790
Gift Cards Now Available!
The sale of Gift Cards is now available through Mind Body. Choose from $25, $50, $75 and $100, or select your custom amount. Can be used to purchase retail items (in-store only) or classes. Great for those seeking the perfect gift for the yogi in your life!
"Loves greatest gift is its ability to make everything it touches sacred." ~ Rumi
Ceremonies

Read More